Safety And Security
Understanding the Standard Response Protocol
Mesquite ISD uses the Standard Response Protocol, or SRP. All students and staff members, as well as local first responders, are trained in the SRP. The SRP is based on the five actions illustrated here: SECURE, LOCKDOWN, EVACUATE, SHELTER and HOLD. In the event of an emergency, the action and appropriate direction will be called over the public address system.
SECURE
"Get inside. Lock outside doors."
Secure is called when there is a threat or hazard outside the building.

All students and staff members go inside the building. Exterior doors are locked. It's business as usual inside the building.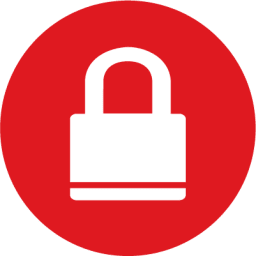 LOCKDOWN
"Locks, lights, out of sight."

Lockdown is called when there is a threat or hazard inside the building.

Classroom doors are locked, lights are turned out, students and staff remain out of sight and silent until first responders unlock the doors.
EVACUATE
"to a location."
Evacuate is called to move students and staff from one location to another.

Students and staff will be instructed where to go. Students and staff may bring their phones but must leave all other personal items behind. Everyone will move in a single file line with their hands visible.
SHELTER

Shelter is called when the need for personal protection is necessary.
Examples include a tornado or hazardous materials situation.
HOLD
"in your classroom"
Hold is called when the hallways need to be kept clear due to a medical emergency or other isolated incident.
January 31, 2020
New Security Procedures for All Events at Mesquite ISD Facilities
Mesquite ISD values the safety of its students, staff and patrons above all else. The district regularly reviews its safety protocols to ensure our facilities are as safe as possible for all who use them. As a result of such review, additional security measures will be implemented for after-school events at all Mesquite ISD venues (gyms, stadiums and campuses) effective Friday, Jan. 31, 2020, and going forward:
All students in grades 6-12, including non-Mesquite ISD students, must present a valid student ID to enter any event.
No one may enter basketball games after the start of the fourth quarter.
Backpacks will not be allowed at Mesquite ISD events.
Elementary students will not be admitted without adult supervision.
Mesquite ISD reserves the right to request additional identification.
Additional measures are under consideration, and more changes may be announced in the future. Thank you for your support of Mesquite ISD in these efforts.
---
School Safety and Security Committee
2019-20 MISD Committee Members:
Nina Basulto, Robert Benavidez, Stephen Biggs, Mark Bradford, Eamon Leyden, Billy Artesi, Cindy Carlo, Karyn Cummings, Kevin Dodge, Archimedes Faulkner, James Ferguson, Richard Mims, James Huckaby, Laura Jobe, Beth Nicholas, Mark Quinn, Michelle Ramm, Eddie Rose, Lt. Ernest Smith, Alesia Austin, David Vroonland, Elaine Whitlock and Taylor Morris.
Notification Procedures
Every report of an alleged threat is thoroughly investigated by campus administration and police. In many cases, initial reports are determined to be unsubstantiated rumors.
Anytime there is a credible threat to student or staff safety, Mesquite ISD will inform staff and families through our district's automated notification system.
---
Reunification (of parents with students)
In the event of a lockout, lockdown, evacuate or shelter response, students will not be released to parents until the emergency has passed and student safety is established.

In the event of an off-campus evacuation, students will be bused to a predetermined location for reunification with parents.
---
Staying Informed During an Emergency
Mesquite ISD's notification system (Skylert) will be used to deliver emergency notifications to families as quickly as possible. With this system, MISD can send thousands of alerts by phone, email, and text in a matter of minutes.
Updates will be posted on the home page of the district website.
Updates will be broadcast on KEOM radio (88.5 FM).
Mesquite ISD will also post notifications and updates on our district Facebook page and Twitter feed. Like us on Facebook or follow us on Twitter to receive these updates. These social media links are available on the Mesquite ISD website homepage.
Keep in mind that in the event of a power outage or damage to a district facility, one or more of these communication methods may be impacted, and phones may be down; however, keeping families informed is a top priority, and every effort will be made to ensure information is released as quickly and effectively as possible.
---
In the Event of Severe Weather
Students and staff regularly practice emergency drills to ensure they know what to do if a situation arises. Mesquite ISD monitors changing weather conditions and works closely with local emergency management offices. All decisions will be made with the advice of emergency management personnel and with the safety interests of students and staff in mind.
Can I pick up my child from school during a weather emergency?
In the event of a severe weather emergency during school hours, students and staff will remain sheltered in place at the campus. Depending on conditions, it is possible that students would not be released to parents. Release of students may also be delayed. Patrons who arrive at a campus seeking shelter will be allowed to enter the building, but they will be kept in an area away from students.
What about students who ride buses?
During a severe weather emergency, students who ride buses will be held at school until conditions are deemed safe for them to leave on their regular bus routes. If an emergency occurs after students have been released from school, and students are on buses, those buses will be directed to the nearest district facility or campus to allow students to shelter at that location until conditions improve. We do not want students to be on the roads during a severe weather emergency.